[Zoho Expense] Integration Between Zoho Expense and Zoho People
If you subscribed to Zoho People and Zoho Expense, these two applications can be integrated. It means the employee's data will be synced once the admin has added them as a user.

How to sync?

Go to Login Zoho Expense > Settings > Integrations > Zoho Apps > Choose Zoho People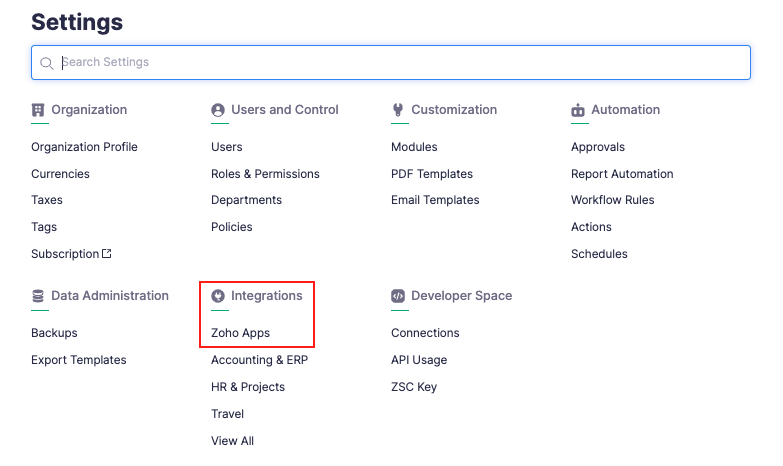 How does it work?

It will import all data of your Employees, Department, Clients and Projects from Zoho People to Zoho Expense. You need to be an admin for both applications to enable the integration.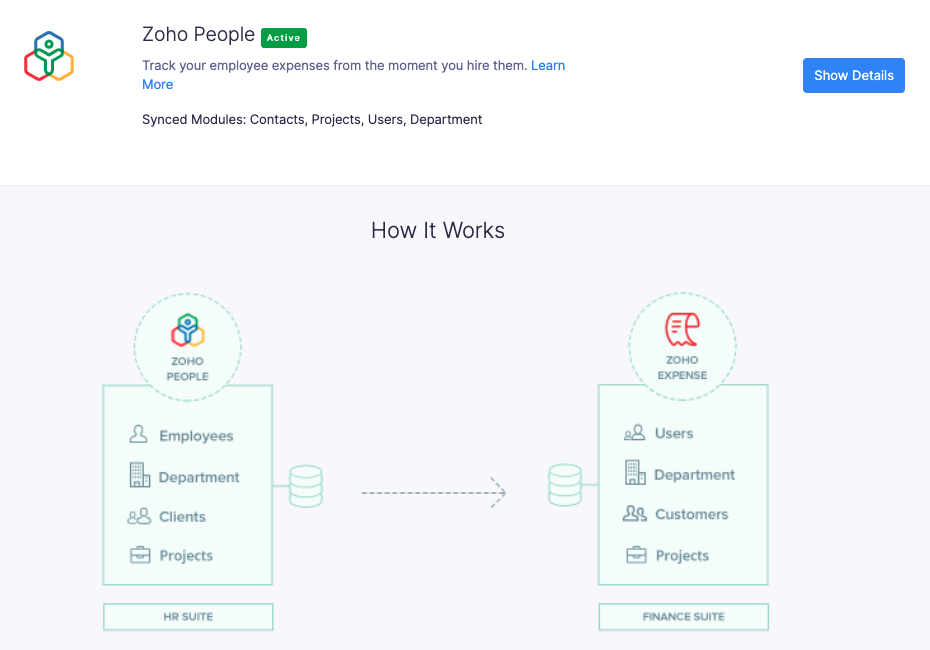 Important Notes!

You need to be an admin for both applications to enable the integration.

It will automatically update the approval flow in Zoho Expense and the reporting manager will be added as an Approver for employees who report to them. (You can change the user role later according to your approval flow in the organization.)

Auto-update occurs every 24 hours. (This means when you have added the user, it will not immediately sync as the application will take time to auto-update once a day.)
Sync Modules

For this part of the integration, you need to do the mapping in Zoho Expense and Zoho People under Employee. Click 'Edit' to map the related field for both applications.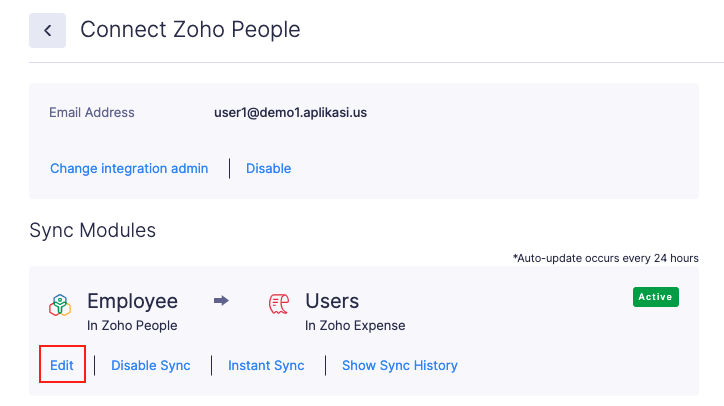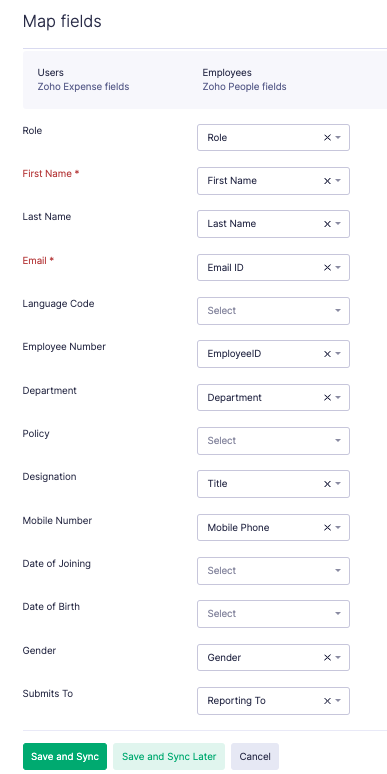 What is instant sync?

If you don't want to wait for the auto-update to occur, you can manually sync by click 'Instant Sync'. This option will immediately sync the data from Zoho People to Zoho Expense.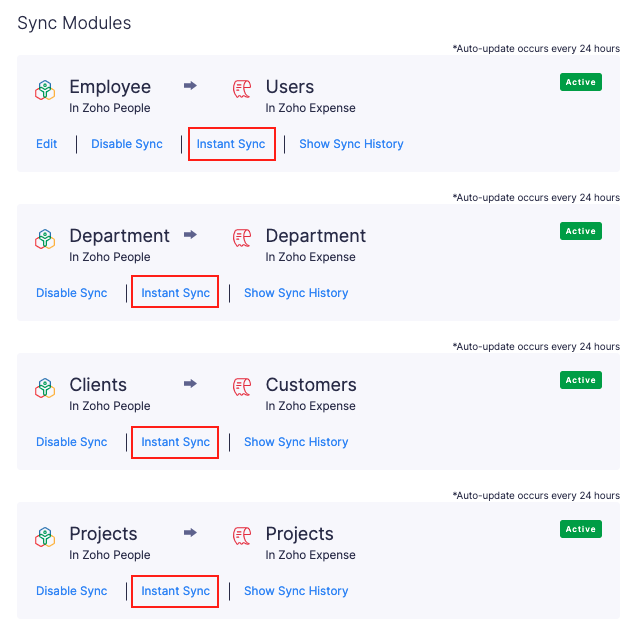 Related Articles

[Zoho People] Multi Org access

In Zoho People, a user can have multiple access to organization. Some users might be confused about which Organization they are accessing. Here is how you can switch your Organisation in Zoho People. In-Browser: Accessing your Organization(s) You can ...

[Zoho People] Accepting Invitation as a user in your organization

In Zoho People, you need to be invited by the system admin into your organization before you can proceed to be a user in your particular organization. Once the system admin invites you to the organization, you will receive an email. In the email, it ...

[Zoho People] Delete Organization

Missteps might happen when accepting an invitation to access their respective organization; such as mistakenly creating an entirely different organization. This may happen when the user accepted an expired invitation link, or the user went to the ...

[Zoho CRM] Cannot integrate with Zoho Campaign? "Organization already integrated"?

Zoho CRM cannot be integrated with Marketing Automation and Zoho Campaign at the same time. To enable Zoho Campaign-Zoho CRM integration, the organization has to disable the existing integration from Marketing Hub to Zoho CRM first; and vice versa if ...

[Zoho CRM] Creating A Lead

Leads in Zoho CRM can be created in several ways; Direct creation Import Social media connection (Facebook and Twitter) Zoho Mail integration Zoho Cliq (website ) integration To create directly, click on the '+' icon at the top right of the screen. ...