[Zoho Directory] Setting Up Password Policy

Passwords are used for most authentication. Numerous users re-use weak passwords across multiple online accounts, jeopardising the security of their organisations. Require safe passwords from your users to prevent this.
Using Zoho Directory, you can configure your password policy as follows:
Sign in to Zoho Directory , then click

Admin Panel

in the left menu.




Go to

Security

>

Security Policies

>

Password Policy

>

Setup

.




After making the changes click

Update Policy

.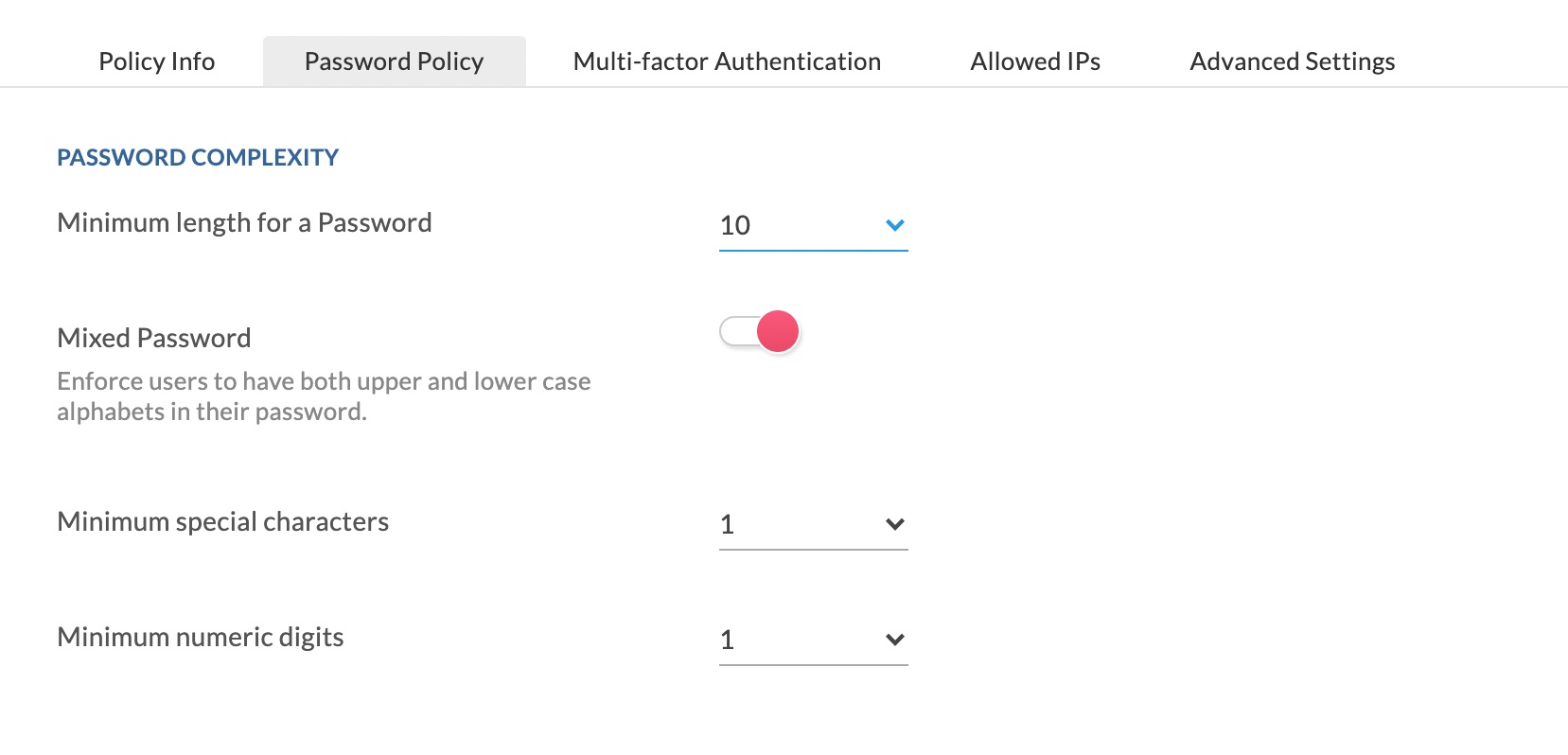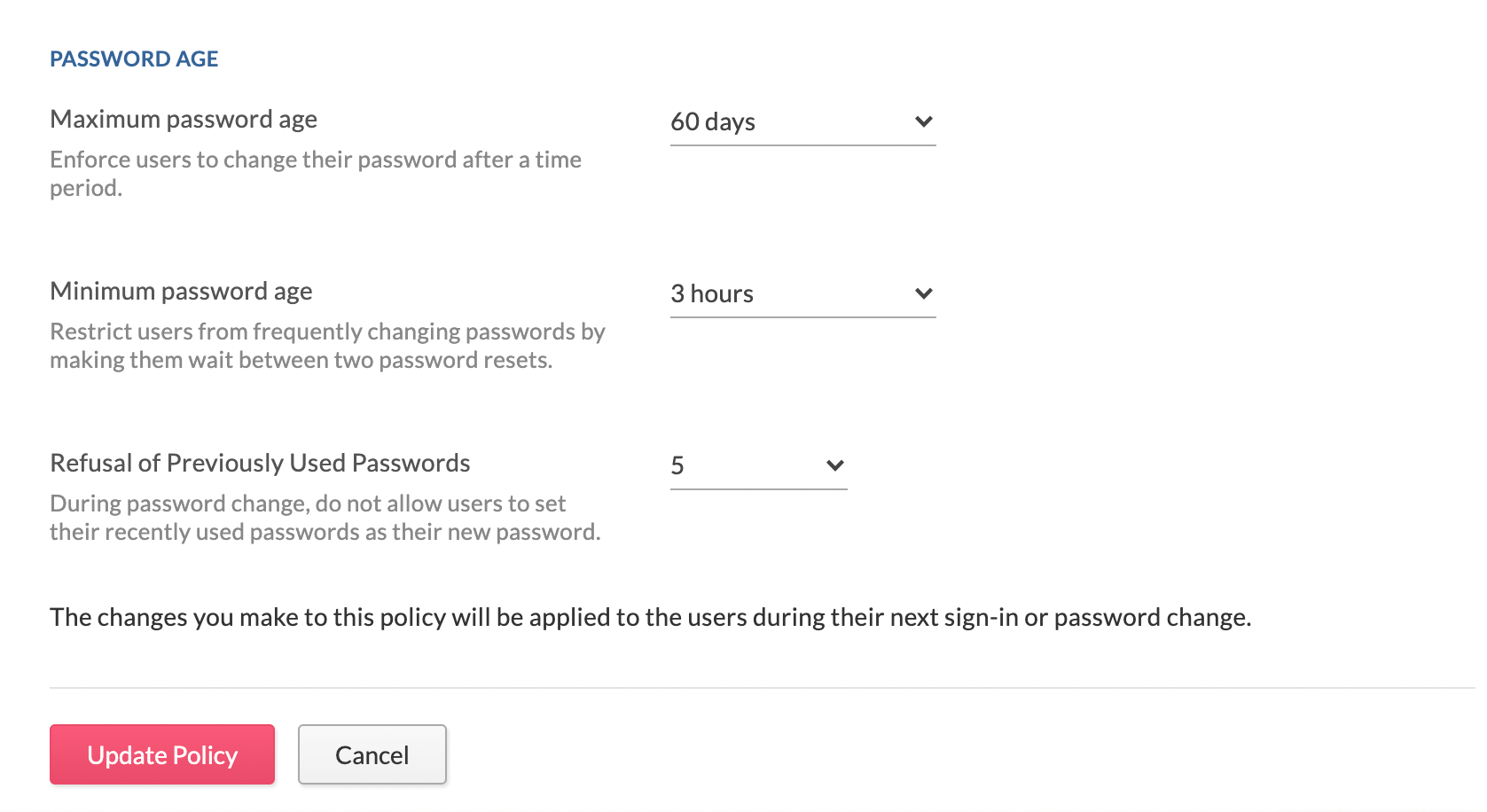 Once changed ask the user to logout and login. When they tried to login they will get this pop-up which will ask them to set the new password as per companies new password policy.

The maximum number of login attempts is twenty. A warning will appear after the fourteenth try. And user unable to input the password after the twentieth attempt. If a user forgets their password, the forgot password option allows them to reset it.
Related Articles

[Zoho People] Accepting Invitation as a user in your organization

In Zoho People, you need to be invited by the system admin into your organization before you can proceed to be a user in your particular organization. Once the system admin invites you to the organization, you will receive an email. In the email, it ...

[Zoho Recruit] How to deactivate and activate user in Zoho Recruit?

How to deactivate and activate user in Zoho Recruit? Deactivating User When an employee leaves the company, you might want to deactivate the said user. To do so: 1. Go to Setting > Users 2. Deactivate existing user that no longer need the license. ...

[Zoho CRM] Creating A Lead

Leads in Zoho CRM can be created in several ways; Direct creation Import Social media connection (Facebook and Twitter) Zoho Mail integration Zoho Cliq (website ) integration To create directly, click on the '+' icon at the top right of the screen. ...

[Zoho Expense] What is Policy Violation?

When an admin has set up the expense policy for the organization and assigned the policy to all users, it will automatically detect if the user has violated the expense policy when they want to submit their expenses. Below are several reasons that ...

[Zoho Desk] How to Edit Assignment Rules

Assignment rules help you automatically assign the tickets that are received in your Zoho Desk. The rule is based on certain specified conditions that can route tickets to the appropriate department and further assign ownership to it. While this ...