[Zoho Books] Payex Registration
Zoho Books is now integrated with Payex - a Malaysian payment gateway provider with attractive rates. This means that you can now get your customers to make online payments through the invoices issued from Zoho Books and have them marked automatically as paid once payment is made. Easy huh???

But before you can proceed to install the Payex extension in Zoho Books, you first need to have an account with Payex.

1. Register an account with
Payex
(if you don't have any yet).

Skip to this
article
to install the extension if you already have an active merchant account with
Payex
.
2. Follow the steps to complete the registration. Different types of business entities will require a different set of supporting documents, so it is best to prepare them beforehand.

The example below will show a Personal account registration. Payex only allows this type of registration as a placeholder while you get your business registered with SSM. A merchant needs to be registered as a valid business entity as part of Bank Negara's compliance.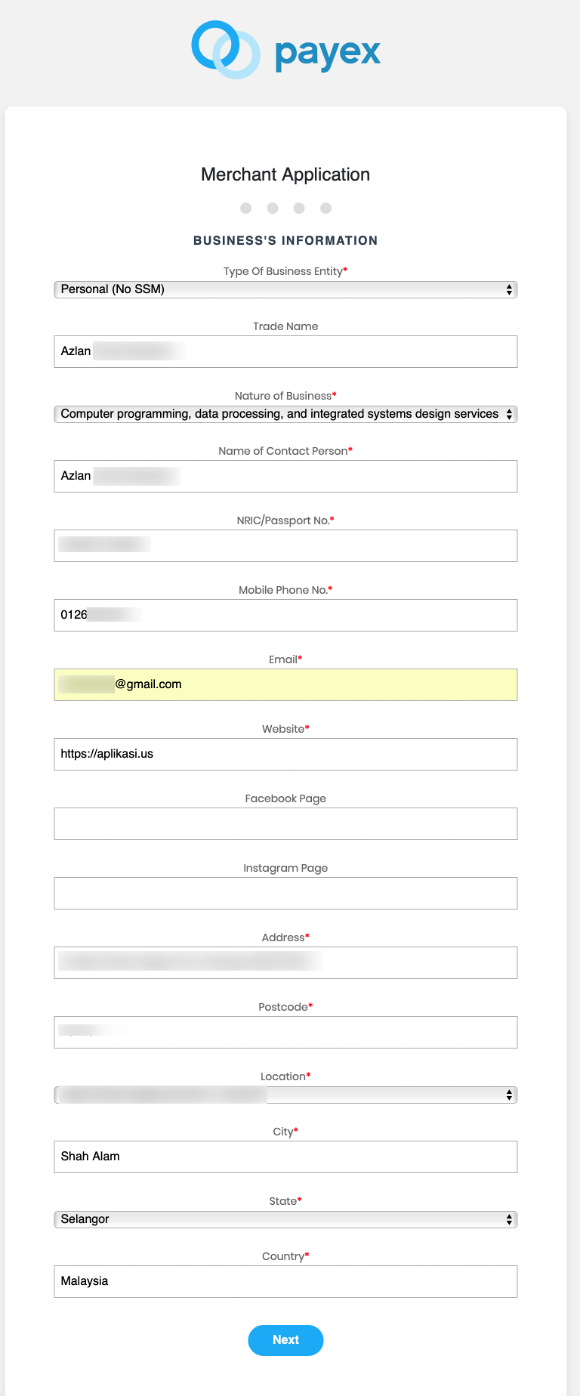 2/8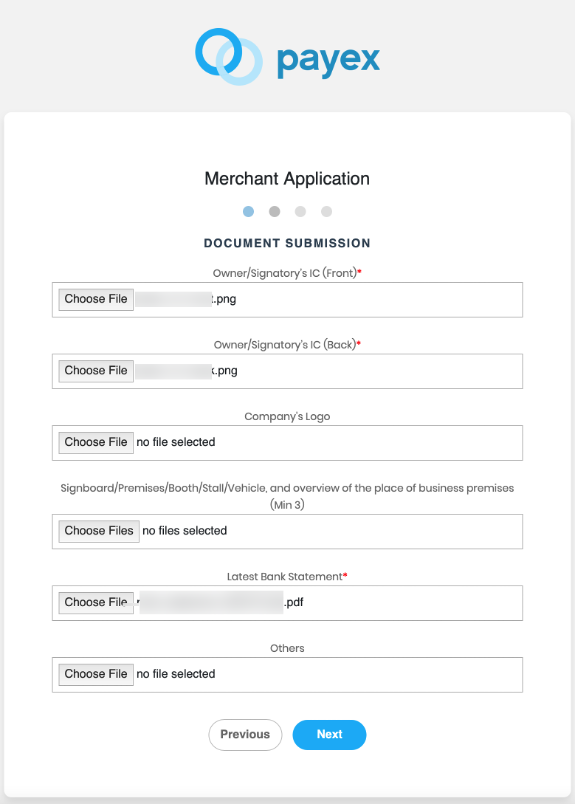 3/8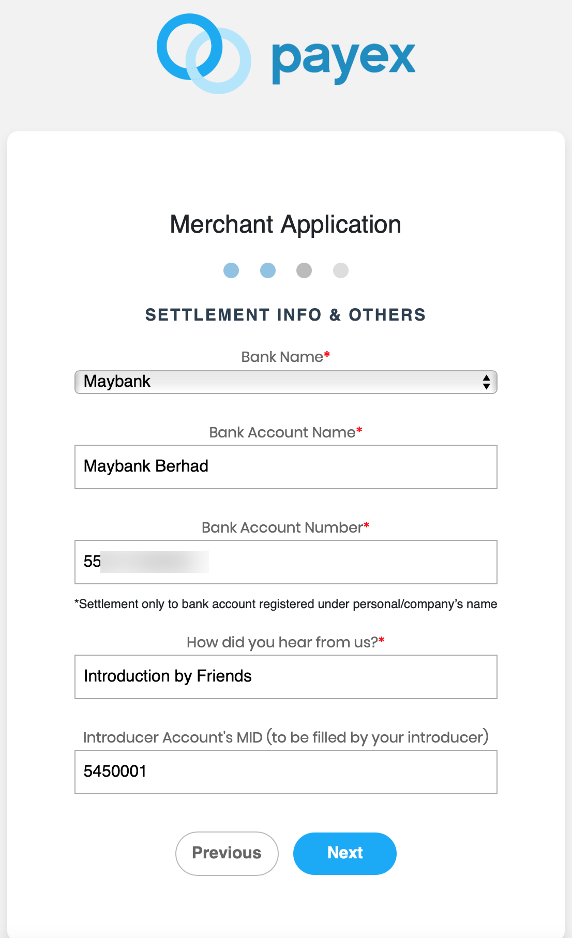 4/8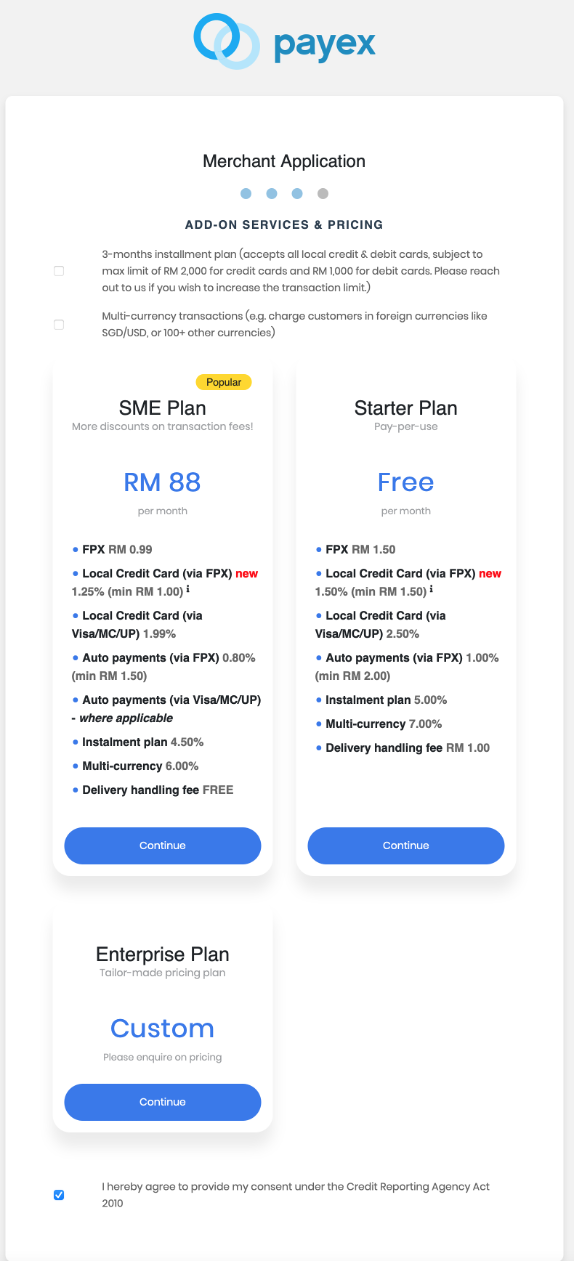 Pick your plan and continue.
5/8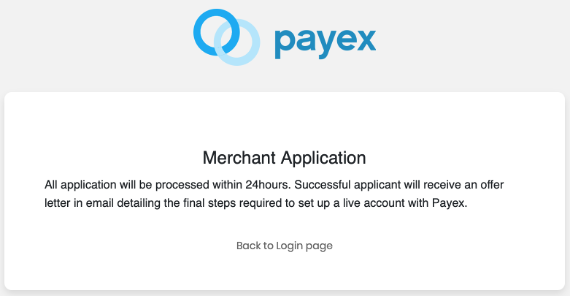 6/8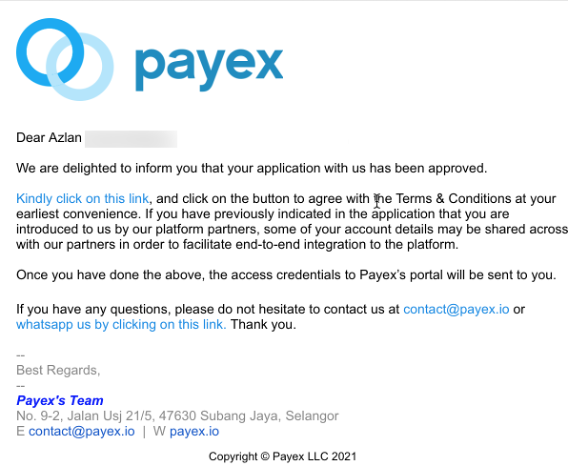 Payex may take up to 24 business hours to verify and approve your application. You will get an email from Payex once your application is approved. Click on the link to accept the terms and conditions.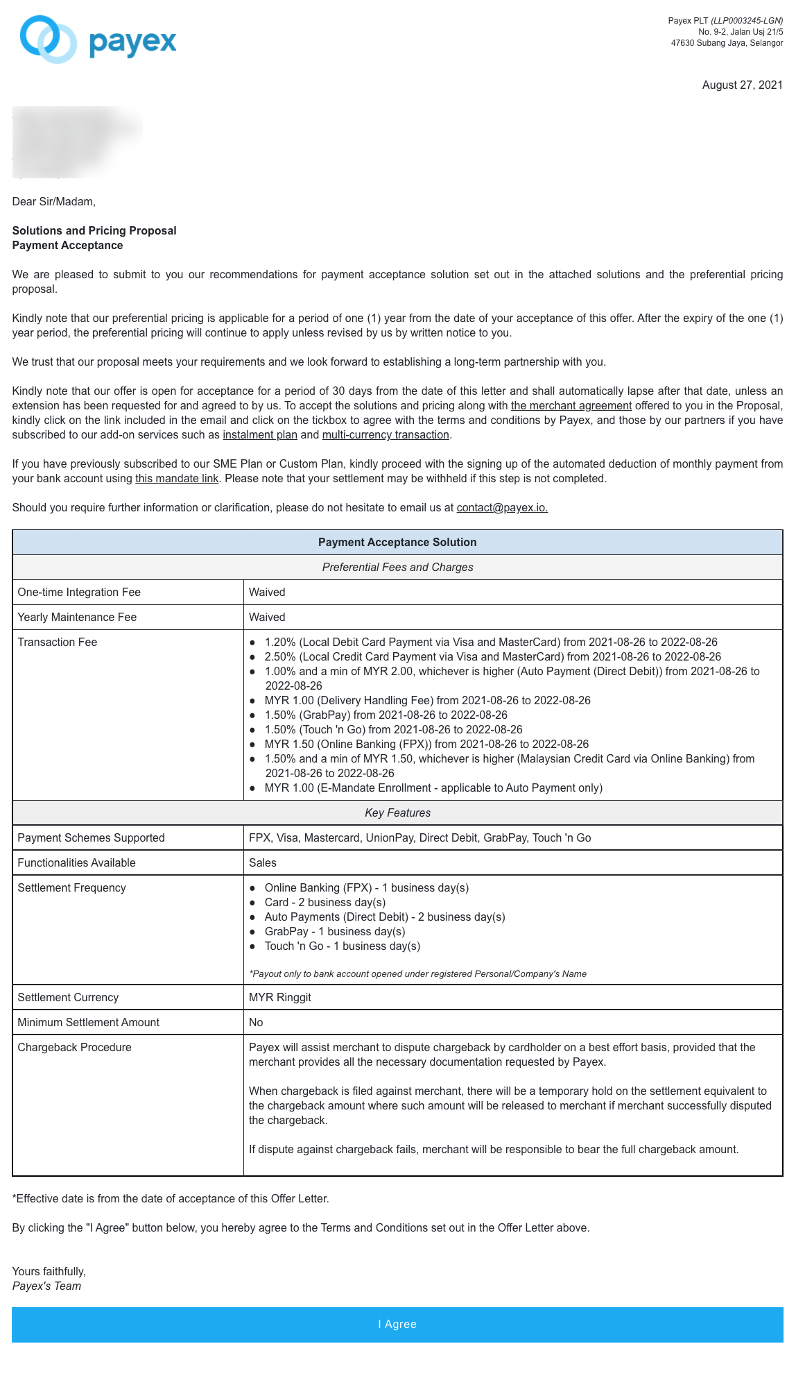 A sample T&C from Payex. The rates may vary based on your chosen plan and time period. Hit 'I agree' to proceed.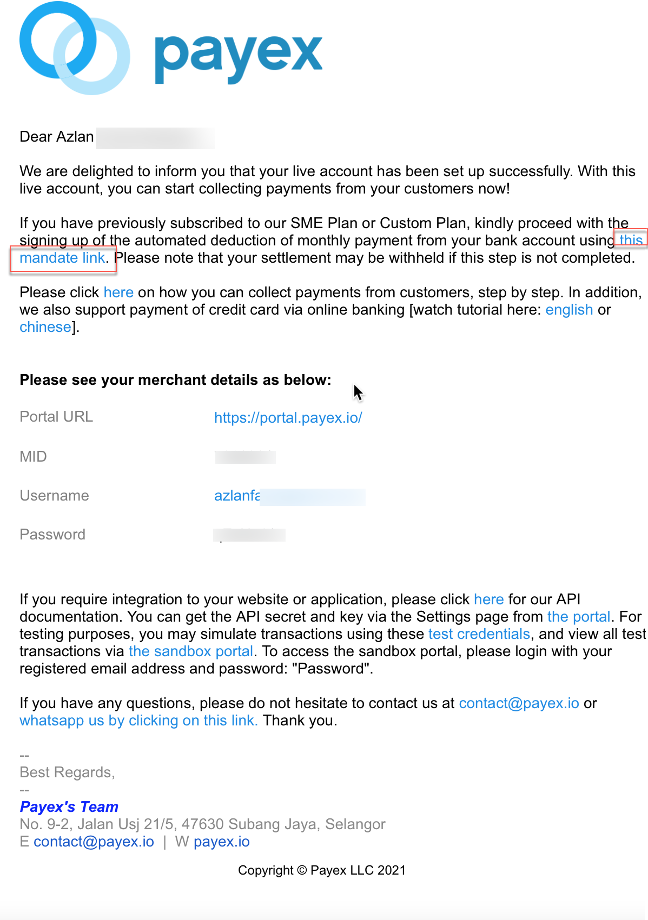 You will then get an email for your credentials to access the Payex portal. Use this to login and make sure to change your password during your first-time login.


If you chose SME or Custom plan, you are required to sign up for the automatic deduction by clicking the mandate link. Your settlements will be withheld if this step is not completed.

Now that you have a Payex account set up, let's see how we can install the extension to your Zoho Books account. Go
to this
article
for the next steps.
Related Articles

[Zoho Books] Enable Payex with Zoho Books

The first of its kind in Malaysia, Payex integration with Zoho Books enables you to accept online payments right from your accounting software! Your customers can now make payments through local Malaysian banks via FPX, credit cards and ...

[Zoho Books] How to Match Payment Received in Foreign Currency?

When a bank feed is matched to a transaction, Zoho Books only displays transactions in the same currency as the bank feed. To rectify the issue of the difference figure between payment made and payment received due to foreign exchange rate captured ...

[Zoho Books] How To Change Payment Gateway

To change the payment gateway in Zoho Books, it only can be done in the Invoices module. Please refer to the below steps: 1) Go to the Invoices module. 2) Tick the invoices that pending for payment (up to 25 invoices) 3) Click 'Bulk Update' 4) Select ...

[Zoho Books] Bank Connections for Malaysia

Zoho Books & Yodlee Zoho Books works with a third-party service provider called Yodlee - a major online banking solutions service provider. It is an online banking solution provider that connects to thousands of online banking websites and financial ...

[Zoho Books] How To Create Analytic For Each Balance Account

The analytic for each balance can be generated in Zoho Books by using the report 'Time to Get Paid'. This report can be generated in the Reports module under section 'Payment Received'.